XG1 Marconi
Regular price
$995.00 USD
Regular price
$1,195.00 USD
Sale price
$995.00 USD
Unit price
per
Sale
Sold out
Introducing Marconi. Put your Baicells Neutrino 430, Nova 430, Nova 436Q or BLiNQ 300FWi radio to work on the XNET network. This package includes:

One (1) XG1 Marconi Gateway

Reconfiguration of your compatible Baicells radio for the XNET network

One (1) year of SAS registration
Please visit the Marconi page to learn more about your conversion potential!
View full details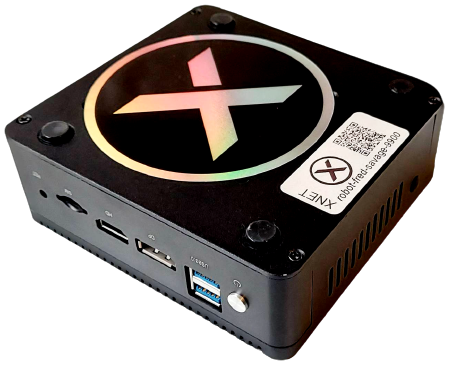 FAQ
Can I move any of my unused radios to the XNET network?

No, only Baicells Nova 430 or Neutrino 430 versions in good working order can be brought into the XNET network.
Do I still need to deploy this new node in one of the XNET cluster areas?

Yes!  Bringing up your node in the existing cluster areas will earn you maximum XNET token rewards.
How does it work?

Our engineers will upgrade and re-configure your radio remotely and bring it onto the XNET network. We ship you a Marconi gateway, you plug your Baicells Nova 430 or Neutrino 430 radio into the gateway and complete the registration process (xnet.company/activate). If all requirements are met, you will begin earning XNET tokens.
Can I plug in more than one radio into my new Marconi gateway?

No.  Each Marconi is limited to supporting a single radio at a time.
Why is this a limited deployment?

This is an experiment on our side to see if we can remotely build up and qualify systems on the XNET network.  And it's a great opportunity to put any unused radios to work for you!
What are the rewards?

Please visit the XG1 Marconi document found here for additional details.
You May Also Like
Regular price

$995.00 USD

Regular price

$1,195.00 USD

Sale price

$995.00 USD

Unit price

per

Regular price

$2,195.00 USD

Regular price

Sale price

$2,195.00 USD

Unit price

per